Design of the crane (with the support of the Swiss Confederation)
The project really took off when we met professor Bersier of the Engineering School of Fribourg. After having carried out a feasibility study, we obtained a credit from the Commission of Innovation and Technology (CTI) of the Swiss Confederation. Thus, the technical study could start in 1999, supervised by professors Pruvot, Bovet, Cuche and others.
Development studies led to the discovery of the mobile counterweight principle in order to assist jib movements. The mobile counterweight is currently under patent pending. This invention provides the COBRA crane with a lifting capacity twice that of standard cranes, for the same trolley speed and same power consumption.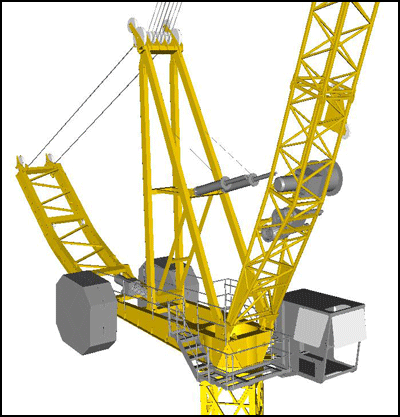 The Engineering School of Fribourg checked the mechanical constraints of the COBRA crane, using finite element analysis (IDEAS). Moreover, the dynamic constraints were calculated using the same software (MSC. ADAMS) than the one used by large-scale industries (like for the new Airbus A380).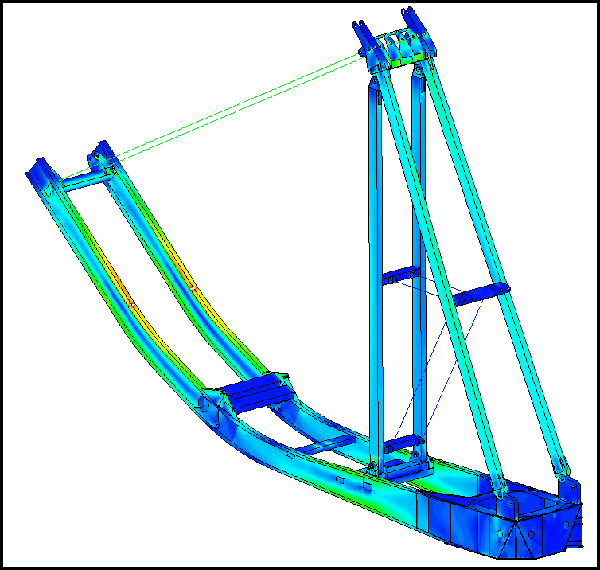 The use of frequency converter allows very progressive and fast movements and increases the life expectancy of the crane. We chose equipment from Schneider Electric, because we want to ensure the reliability and durability of our products. In addition, the PLC (Programmable Logic Controller) processor installed in the COBRA crane can be upgraded with a limiting device, which prevents the COBRA crane jib to move in prohibited zones.